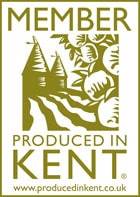 An historic riverside inn dating back to the 1400's steeped with tales of smugglers, Press Gangs, hauntings and much more, and yet today it remains a focus of activity. From Wedding Receptions, Disco's, Parties, live bands through to Barbeques, Cocktail evenings, Quiz nights and the simple meeting of people gathering for a quiet meal or drink.
The Three Daws Riverside Inn would like to introduce a menu of locally sourced
produce. All ingredients are sourced from local Kent businesses wherever possible.
Address
Town Pier, Gravesend DA11 0BJ, UK